Wedding Music Planning
How does the String Quartet fit into a wedding ceremony?  
Generally the quartet/trio/duo plays 15- 20 minutes of prelude music before the ceremony while guests are being seated. The prelude music is followed by the ceremony music which can include 1-2 processional pieces, optional interlude pieces and the recessional. Postlude music is played as your guests leave. 
Ceremony Outline
Prelude Music - This is the music that plays as your guests arrive and find their seats, usually for 15- to 20-minutes.  We cater to your music preferences, and discuss ahead of time if you'd like a low-key, romantic direction here, or perhaps more upbeat / cocktail style.  This section of music sets up the moment we've all been waiting for…
Processional Music - This is the music that plays once the actual wedding ceremony begins. Depending on how many guests take part in the Processional, you may want one single song, or multiple songs. We can extend or shorten the songs in the moment, so when the Processional is over, and you've finished walking, the music will end accordingly.   We adjust to you.
Recessional Music - This is the song that plays at the conclusion of the ceremony. We'll connect with you or your coordinator to determine if there are any special instructions as to how the ceremony ends. (Breaking of a glass, "You may kiss..." etc.)  The Recessional is typically an upbeat selection.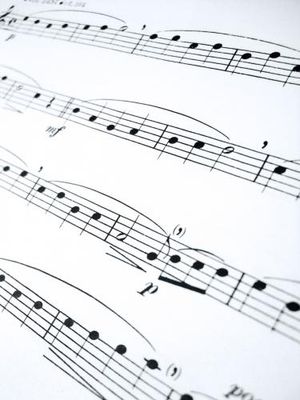 Wedding Music Ideas!
Traditional Ceremony
Seating of Family: Aria, Xerxes, Handel
Wedding Party Processional: Canon in D, Pachelbel 
Bridal Processional: Wedding March, Wagner ("here comes the bride") 
Unity Candle/Sand Pouring: Ave Maria, Schubert 
Recessional: Wedding March from Midsummer Night's Dream, Mendelssohn
Romantic Ceremony
Seating of Family: What a Wonderful World 
Wedding Party Processional: Somewhere Over the Rainbow 
Bridal Processional: Can't Help Falling in Love 
Unity Candle/Sand Pouring: Somewhere in Time 
Recessional: La Vie en Rose
Modern Pop Ceremony
Seating of Family: Young and Beautiful, Lana Del Ray
Wedding Party Processional: Love Story, Taylor Swift 
Bridal Processional: A Thousand Years, Christina Perri 
Unity Candle/Sand Pouring: Perfect, Ed Sheeran 
Recessional: Best Day of My Life – American Authors
String Quartet, Trio or Duo?
Ensemble recommendations
♪ At least four instruments (quartet) for 120+ guests 
♪ At least three instruments (trio) for 90+ guests 
♪ At least two instruments (duo) for 50+ guests 
 Larger ensembles offer more repertoire choices and fuller sound 
Solo performers are also available (violin, cello) — contact us for details.