String Quartet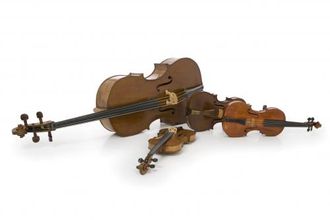 The string quartet ensemble is the original choice for weddings and special events. Comprising of four musicians- 2 violins, viola and cello, the sound is rich, dynamic, full and harmonious. The quartet creates the most elegant visual impression and beautiful soundtrack to your event, suited for all occasions including outdoor weddings. String music by the great classical composers is best suited to this ensemble.
String Quartet Ceremony Music Ideas
Do you love modern hits that are popular today, but you also want to include a traditional aspect to your special day? Choosing songs performed by a String Quartet can give you both.   
Prelude - 5-7 selections featuring music that inspires you.  
Plan for about 20 minutes of music to play while guests find their seats and wait for the excitement to begin.
Traditional Ceremony   
Seating of Family:  Xerxes Aria, Handel
Wedding Party Processional: Jesu, Joy of Man's Desiring  
Bridal/Groom Processional: Canon in D    
Unity Candle/Sand Pouring: Air by Handel  
Recessional: Wedding March from Midsummer Night's Dream, Mendelssohn
Romantic Ceremony
Seating of Family: Make you feel my Love
Wedding Party Processional: Somewhere Over the Rainbow    
Bridal Processional: Somewhere Over the Rainbow
Unity Candle/Sand Pouring: When I Fall in Love  
Recessional: La Vie en Rose
Modern Pop Ceremony  
Seating of Family: Love Story, Taylor Swift
Wedding Party Processional: All My Love, Led Zeppelin
Bridal Processional: La Vie en Rose
Unity Candle/Sand Pouring: Can't Help Falling in Love
Recessional: Wildest Dreams, Taylor Swift
The String Family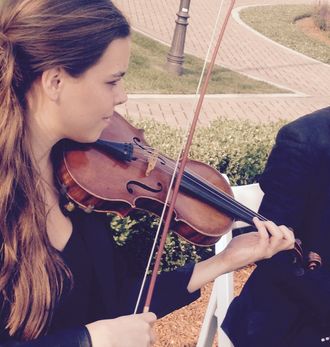 The Violin is the soprano voice of the string family. Unlike the other instruments, it has an E-string and a very high pitch range. 
Due to its size and notational range, composers have long created technically difficult works featuring the violin.  Some of the most virtuosic music has been composed for the violin. Therefore, the instrument has the most diverse and extensive repertoire list. It often receives the melody line in orchestral and chamber works.  
  Violin is found in all genres across many cultures in the world.